News
Patients who see physical therapists spend less time and money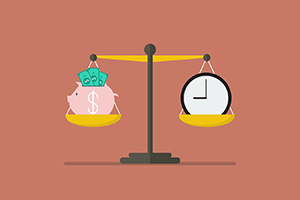 Physical therapists are one of the main providers of care for low back pain patients
It's estimated that about 84% of the population will experience at least one episode of low back pain at some point in their lifetime. Although most cases of low back pain will improve completely within 2-4 weeks, approximately 25% of individuals will go on to have continual episodes of pain and long-term problems. There are several different types of medical professionals that are involved in treating low back pain, but physical therapists are one of the main providers of treatment. When it comes to treating these patients, there is a current set of clinical practice guidelines that have been developed by experts based on the best available research. Though all physical therapists are supposed to be following these guidelines in order to provide the best possible treatment, recent statistics say that only about 30% are actually doing so. Whether or not physical therapists follow these guidelines may have an effect on how much treatment patients have, and how much they spend as a result. Considering the fact that no study has investigated this topic yet, a powerful study called a systematic review was conducted to determine what sort of impact these guidelines have on how patients utilize their healthcare.
Four studies fit the necessary criteria
Researchers searched through four major medical databases for studies on the use of physical therapy for low back pain. They only accepted higher-quality studies that recorded how much patients spent on their treatment and how much care they received overall. This search led to a total of four studies that fit the necessary criteria and were used in this systematic review. The findings of each study were analyzed and compared to one another, and the quality of all studies was also evaluated.
Patients use less overall healthcare when guidelines are followed
The findings of these four studies showed that when physical therapists gave treatment that was in line with current guidelines, patients had less healthcare and spent less overall on their care than those who did not. This was found to be the case due to fewer physical therapy visits, shorter duration of treatment sessions, fewer prescription medications, fewer visits to the doctor and less use of injections and advanced imaging like MRIs. Overall, this saved patients between $300 and $1,300 on the care they received for low back pain. Out of a maximum score of 26 for quality, all studies scored between 19-21, which shows that these findings were based on high-quality studies.
There are a number of reasons some physical therapists do not adhere to current guidelines when treating patients with low back pain, but one point seems clear: those that do save their patients money and time. Patients with low back pain should, therefore, check to see if a physical therapist follows the current clinical practice guidelines for low back pain before making any treatment decisions.
-As reported in the June '16 issue of
Physical Therapy
July 14, 2017
See News
Disclaimer:
The information in the articles, posts, and newsfeed is intended for informational and educational purposes only and in no way should be taken to be the provision or practice of physical therapy, medical, or professional healthcare advice or services. The information should not be considered complete or exhaustive and should not be used for diagnostic or treatment purposes without first consulting with your physical therapist, occupational therapist, physician or other healthcare provider. The owners of this website accept no responsibility for the misuse of information contained within this website.