News
Standing too long?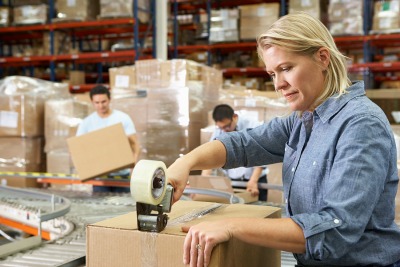 Reaction to standing for prolonged period can predict development of low back pain
Spending too much time on feet one of the strongest risk factors for condition
Low back pain (LBP) is one of the most important issues in healthcare, as up to 80% of Americans will experience an episode of LBP at some point in their lives. In addition to being extremely painful and bothersome to those who have it, LBP is also incredibly expensive to treat. It is also one of the most common reasons for workers' compensation claims. Being on your feet for periods of more than 30 minutes of each hour is considered a very strong predictor of LBP and many of these cases are related to jobs that involve prolonged standing. Based on this, it is believed that offering an intervention program can help some of these at-risk individuals and might prevent LBP from occurring in the first place. To get a better sense of how to determine which individuals are at risk for developing LBP, and how educational intervention could impact this group, a specialized study was conducted targeting this at-risk population.
Group of participants monitored while standing for two hours
A group of 43 participants between the ages of 18-50, with no history of LBP, were recruited to take part in this study. Each patient filled out a questionnaire and was examined by a physical therapist. They were then instructed to stand for two hours while being monitored with a motion capture machine that recorded them every 15 minutes. Afterwards, they were randomly divided into either an intervention group, in which they performed stabilization exercises for four weeks, or a control group, where no intervention was performed. Patients were evaluated again at the end of the four weeks and monitored over the next three years to detect any changes in LBP.
Pain experienced while standing predicts future LBP, but exercise can help
Patients, who experienced LBP during the two hours of standing, were classified as pain-developers (PD) Those who did not experience LBP were labeled non-pain-developers (NPD). At the end of the three years, PD patients were at an increased risk of eventually developing LBP. 35.3% of the PD experienced at least one episode of clinical LBP, compared to 23.1% of NPD. In addition, 50% of those in PD reported multiple episodes of clinical LBP over those three years, compared to only 16.7% of those in NPD. Finally, the PD patients who participated in the four-week exercise program also experienced a significant decrease in LBP, while those in the control group did not report any reductions in LBP. The results from this study lead to two important conclusions: 1) people who regularly stand for long periods of time and experience some LBP are at a higher risk of developing more serious LBP in the future. 2) An intervention program that includes stabilization exercises designed by a physical therapist can help to decrease pain while standing and reduce the likelihood of a patient eventually developing LBP. For these reasons, if your profession involves prolonged standing or you're concerned you might develop LBP, you may benefit from an exercise program prescribed by a physical therapist that will prevent pain from developing in your back.
--As reported in the December '13 edition of Spine
March 17, 2014
See News
Disclaimer:
The information in the articles, posts, and newsfeed is intended for informational and educational purposes only and in no way should be taken to be the provision or practice of physical therapy, medical, or professional healthcare advice or services. The information should not be considered complete or exhaustive and should not be used for diagnostic or treatment purposes without first consulting with your physical therapist, occupational therapist, physician or other healthcare provider. The owners of this website accept no responsibility for the misuse of information contained within this website.