News
Got Back Pain? Go Conservative!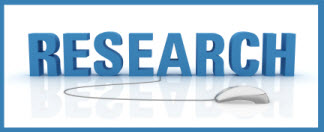 A recent study published in a popular orthopedic journal recommends that the simplest in most cases, to manage low back pain, is to see a physical therapist and take anti-inflammatory medications. A number of conservative research studies provide solid evidence that conservative care is the right way to go. The article stated, "Surgery should be the last option, but too often patients think of surgery as a cure all and are eager to embark on it," Madigan says. "Also, surgeons should pay close attention to the list of contraindications, and recommend surgery only for those patients who are truly likely to benefit from it." Read it in its entirety, click here.
March 30, 2009
See News
Disclaimer:
The information in the articles, posts, and newsfeed is intended for informational and educational purposes only and in no way should be taken to be the provision or practice of physical therapy, medical, or professional healthcare advice or services. The information should not be considered complete or exhaustive and should not be used for diagnostic or treatment purposes without first consulting with your physical therapist, occupational therapist, physician or other healthcare provider. The owners of this website accept no responsibility for the misuse of information contained within this website.