News
Exercise training can reduce anxiety symptoms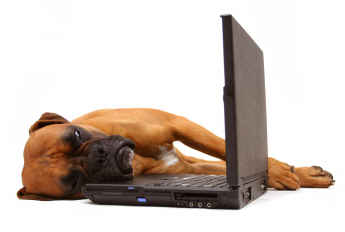 Anxiety: an overlooked side-effect of illness
A sizable number of patients suffering from chronic illnesses also experience anxiety, an uneasy feeling of excessive worrying, in response to their condition. If left untreated, anxiety symptoms can lead to a maladaptive anxiety disorder once they become severe. Despite the frequency of anxiety issues and the potential for complications, health care providers generally fail to address or treat it in this context, deeming it insignificant. In lieu of typical pharmacological and cognitive therapies, many are turning their interest towards alternative therapies such as relaxation and exercise to treat anxiety. Exercise training is a healthy form of behavior that can have multiple positive effects, including anxiety reduction. To better understand this connection, results from randomized control trials, or RCTs (one of the most powerful types of studies with minimal bias), were evaluated and proved exercise to indeed be effective.
Pertinent information only
To ensure that exercise was the primary factor accountable for any changes in anxiety, only investigations with information on exercise interventions of at least three weeks that measured anxiety at baseline and after the trial were used. Investigations were excluded if exercise was part of a multi-component intervention or if it was used in conjunction with other treatments.
Capped off properly, exercise is a proven pacifier
Analysis of the high-level clinical research showed that exercise training reduced anxiety significantly for patients with chronic illnesses. More specifically:


Exercise programs that lasted from 3-12 weeks resulted in larger decreases compared to those that lasted more than 12 weeks.


Exercise session durations that were longer than 30 minutes were more effective than those of 10-30 minutes.


The types of illnesses in which anxiety was reduced from exercise: cardiovascular, cancer, chronic pain, fibromyalgia, psychological and lung conditions.


What may be most notable about this investigation is that anxiety reduction isn't the primary purpose of exercise, but another one of its numerous benefits. Authors of the study stress the importance of patients adhering to recommended exercise programs for their entirety, and when executed properly, these findings prove that exercise can significantly reduce anxiety while also maintaining good overall health.
-As reported in the Feb. edition of Archives of Internal Medicine
April 12, 2010
See News
Disclaimer:
The information in the articles, posts, and newsfeed is intended for informational and educational purposes only and in no way should be taken to be the provision or practice of physical therapy, medical, or professional healthcare advice or services. The information should not be considered complete or exhaustive and should not be used for diagnostic or treatment purposes without first consulting with your physical therapist, occupational therapist, physician or other healthcare provider. The owners of this website accept no responsibility for the misuse of information contained within this website.